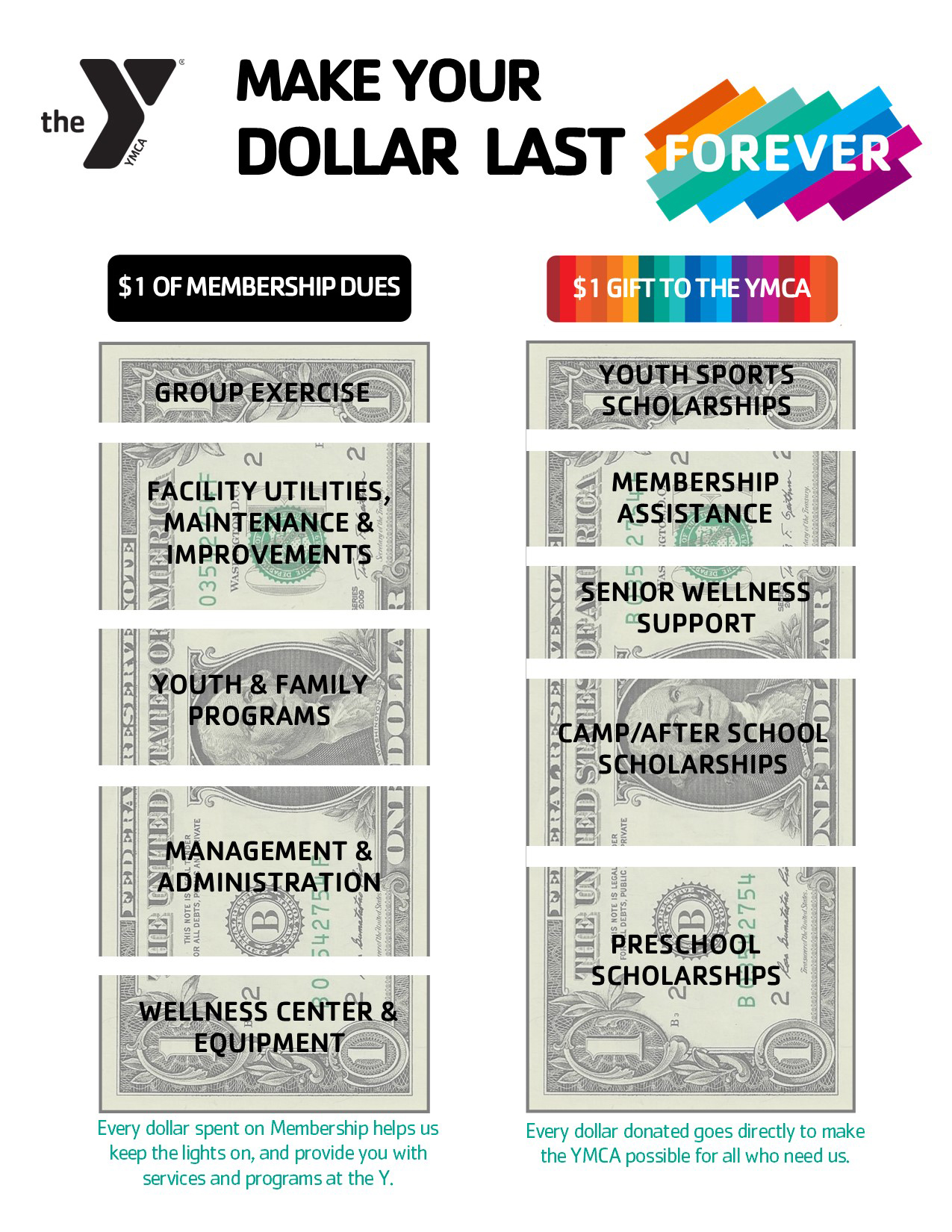 Support the mission of the Washington County Family YMCA with these programs.
Round Up Campaign

As a non-profit organization, the Washington County Family YMCA relies on donor funding each year. In 2021, the Y is launching a ROUND UP campaign to help support programs used by members and non-members in our community. Your monetary gift will assist adults, preschoolers, seniors, and youth programming, as well as financial aid for memberships.
We believe that the YMCA is here for EVERYONE. Your ROUND UP dollars provide opportunities to develop a rich, lifelong focus on health, wellness, social responsibility and youth development. Your dollar WILL make a difference in the lives of others. Contact the Y's Front Desk Representative by stopping by the front desk or calling 812-883-9622 to begin your membership round up.
Click here to download the Round Up Campaign Flyer